Sponsor Highlight: The Village Hotel Gym Team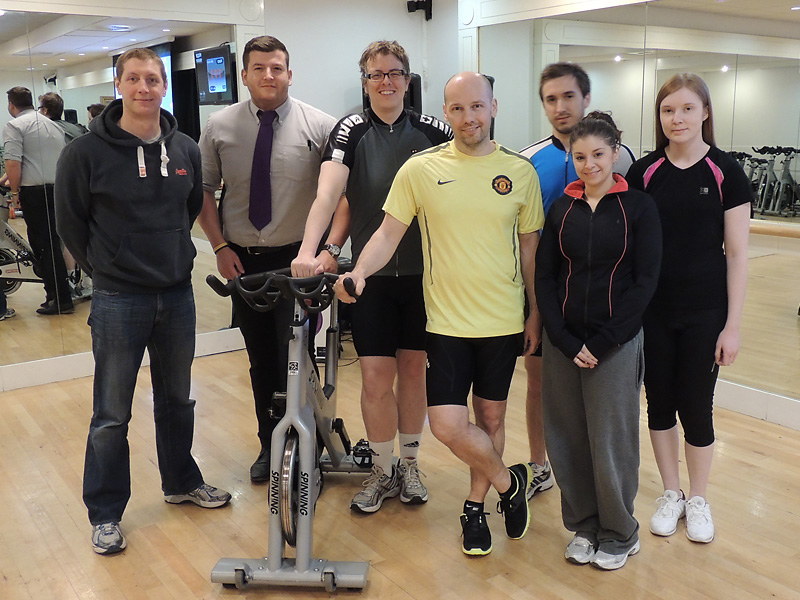 With the rubbish winter we've been having, we'd have been stuck without Simon and Ricky at The Village Hotel in Hull.
James approached Simon and Ricky to see if they would consider letting us use their Spinning studio for winter training back in November. As they're such top blokes, they agreed - and all FOC!
I've loved training there. Every week one of the lads would set the studio up for us, set the big screen up and the brilliant training system and leave us to it. We had free reign to use all of their equipment and it's really helped start to get us in shape for the challenge ahead. With Mother Nature stopping us from cycling outside, we'd have been stuck without somewhere to train.
Stu L has done a top job of taking the classes too - I knew he was James' friend but I first met him at these sessions. You could tell he used to be in the Army with him barking orders at those not putting any effort in! It's worked better than we all could have hoped for and Stu has ran some really great sessions for us.
Thanks to Ricky, Simon, The Village Hotel and Stu L for their help - there's some more training photos on Facebook with one of Ricky doing his usual job of making us all laugh....