80 mile training rides, broken seat posts and final arrangements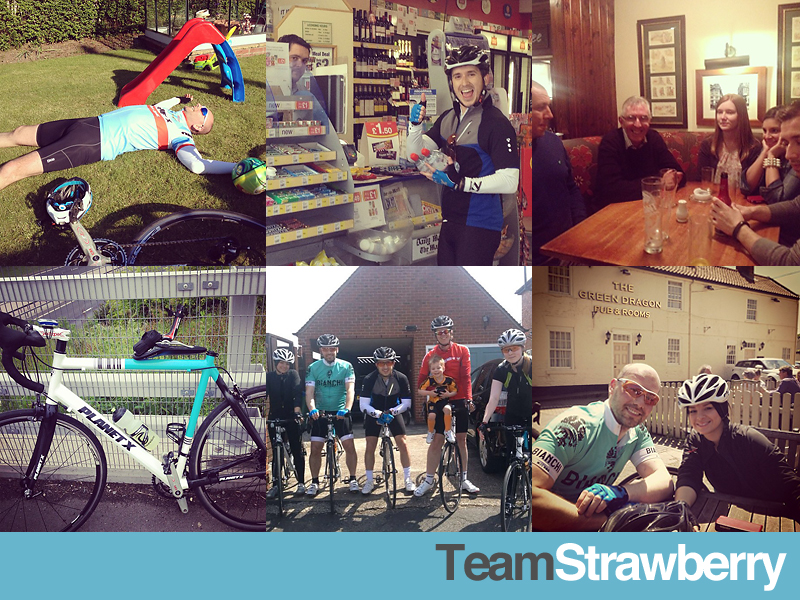 It's upon us. Next week, the ride to London and back starts, covering 440 odd miles. 440 miles. It's a lot of miles, is that.
This week we've all been out and done an 80 mile training ride. Steve Savage was back in the saddle too which is great news for us all but especially for Sav as it now means his girls bottom no longer resembles that of a baboon. We did suffer a few seat post breakages but thankfully, Planet X have come to the rescue and sent us some great replacements.
We've finally got our rider support team complete -
Mechanic - Flash Savage (real name Gordon but even Sav calls him "Flash" not "Dad"!)
Medic - Paul Scott
Driver and Team Fixer - Mark Sweeney
3 great blokes and even though one of them is strictly responsible for the way Sav is, we're not going to hold it against him.
We've also had great support from our sponsors as well as Peterborough Road Cycling Club who are coming out to meet us on Friday and Saturday and ride with us for some miles. I'm really looking forward to riding with proper cyclists and not just cowboys like us!
For the last few months, I've been training with a Garmin cycling computer on my bike and it's logged this data:
683.79 miles
44 hours, 30 minutes and 34 seconds
26, 234 feet of climbing
Burnt 33,493 calories whilst training on the bike
None of that includes time in the gym. None of it seems enough.
We're ready. Ish.
Remember - we're doing all of this for Whizz-Kidz and if you can, we'd love your support via a donation - you can donate online here.