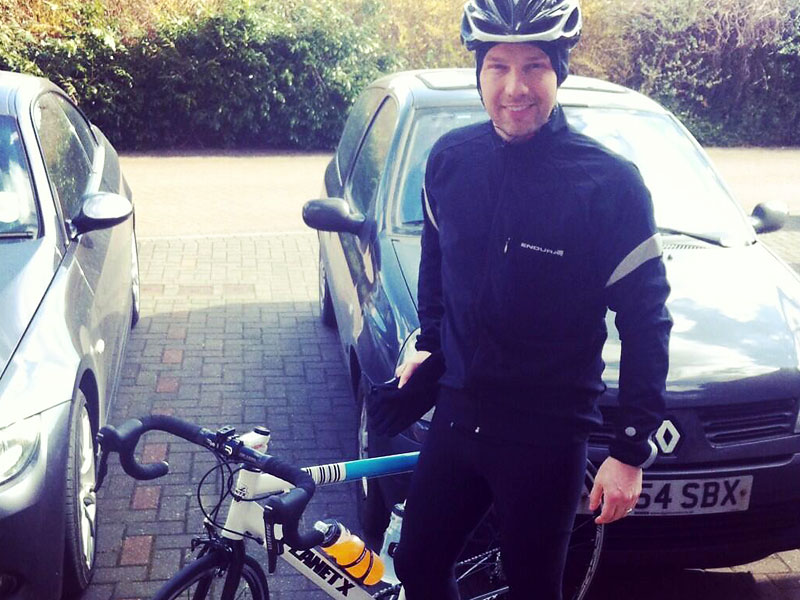 So, after 6 weeks of a shiny new bike sat in the Strawberry offices last weekend saw me finally get out on my Planet X machine!
Unfortunately many years of sport abuse means being injury prone comes naturally to me. A talent only some can master. This time; dodgy knee from football (i just can't join in - i have to win!)
What a shock! The ego in me thought I could ride consecutive days over the Easter Bank Holiday but my body wouldn't let me. I'm playing catchup with the training so i was determined to have a good blast.
I've posted them all on Strava and they're all around the 25-30 miles and a bit up and down (I never knew round Beverley was so hilly!). It's only when you start pushing pedals round that you notice some of the bumps and dips that normally you'd never notice in a car.
Now, I don't think i've been on a cycle since I was twelve so the saying 'it's just like riding a bike' comes to mind when you first get on but try it with your feet locked in to the pedals - if you panic you're a heap on the floor (ask Jenna!).
My natural Sat Nav has never been great and unfortunately during my first outing the DomDom sent me onto the A1079 with lorries blasting past me at sixty. The goal was to stick to the country roads that don't see too much traffic but I managed to survive long enough to get off and back out of the way. Won't be doing that again!
Had a trip out with Stu G the other night too - managed to get out and back before the sun fully set and there was just enough light to avoid the potholes. Rumour is of a 50 mile training ride starting at "Mount" Skidby this weekend which will be a nice test for the legs and the bike handling skills… it's also a group ride so I'll be hoping someone can protect me from the freezing wind that seems to be hanging around from winter!
So far I've managed 4 rides totalling around 100miles. The bike tour is 100miles each day, for 4 days, so there's a lot of work to do to be ready for that.
We'll keep you posted how the ride goes.
Dom.