No biscuits and no beer - what have I done?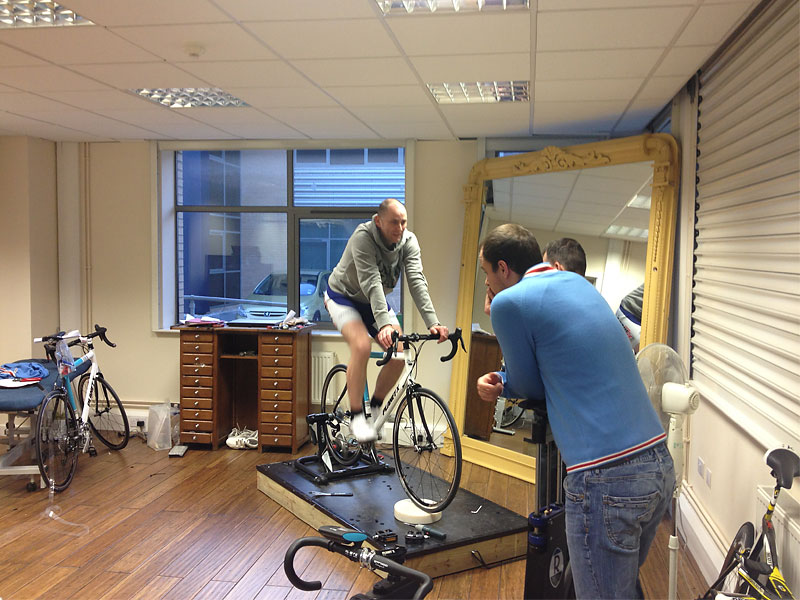 They say that pain is just weakness leaving the body. I didn't realise just how weak I was until I picked up the training for this challenge. It seems that years of pen pushing and keyboard tapping have taken their toll!
The first thing I have come to appreciate about a challenge like this is the sheer amount of time that needs to be devoted to training, never mind the blood, sweat and tears required to get in shape to give myself even a fighting chance.
Since training started, the weather has so far been fairly unkind so trips out on the bike have been limited to just a few so my new spinning bike has taken much of the hammer. Because of working patterns, I've missed all but two of the group sessions so I've had to scrape myself out of the armchair on an evening and motivate myself to ride alone in the spare bedroom whilst the kids sleep in the rooms next door. Roll on light nights and warmer dry weather!
The thought of riding into London to be greeted by some of the children we are helping at Whizz-Kidz has kept me going so far. That and a couple of playlists on my ipod featuring a somewhat bizarre but effective combination of Iron Maiden and R.E.M.
Next up on the agenda is to sort out nutrition. We are seeing the chaps from PhD/Monster Supplements for some nutrition advice soon so I'm hoping that a better diet and a few well placed protein shakes can help improve my training and overall chances. I completed my diet sheet earlier, depicting a typical daily intake of food, drink and exercise - it makes for pretty gloomy reading and quite frankly, it's a surprise I've made it this far.
I've just completed a fairly intense 35 mile ride on the spinner albeit with no wind, traffic or hills to compete against and I'm knackered! 400+ miles seems a very long way from where I'm sitting at this moment in time!
Sav.
PS I've been telling the team I'm a crazed sprinter similar to Djamolidine Abdoujaparov but I'm more like this bloke in reality...