Next time, I'll just sponsor them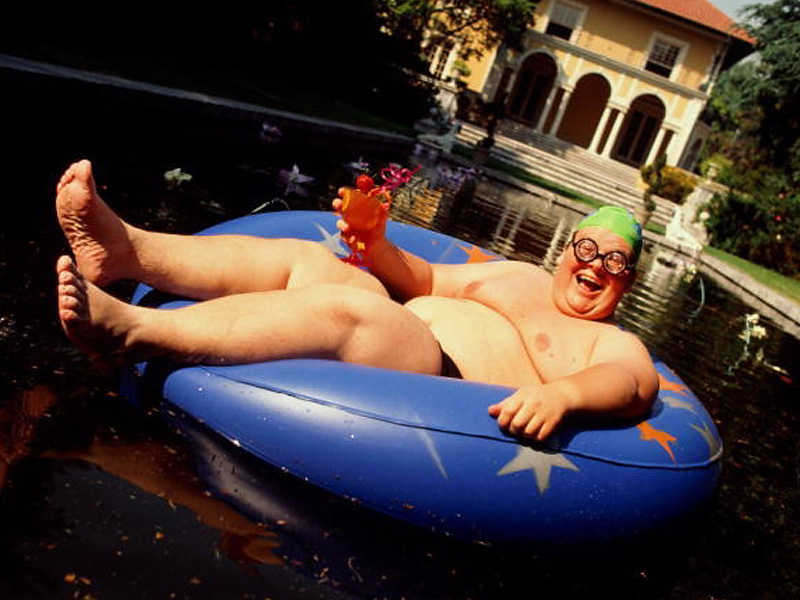 I used to ride regularly in my early to mid-teens and then I sold my bikes to buy a car. Back then I could ride all day without an ache or pain in sight. Fast forward circa 20 years and things are not quite so easy.
Picture the scene. I'm going out to an event at Hull Ionians Rugby Club. However, I'm not daft so I announced to my fellow guests, who are all former Rugby Union players, that I would only be having a pint and a shandy or two before getting home nice and early because I had an early start on the bike the following morning.
After 8 pints of lager, two glasses of wine and two whiskey chasers I finally stumbled through my front door at 4am. At 6:30am my trusty alarm clock, a boisterous 5 year old called Adam, sounded off at top volume because he wanted to go downstairs and play. At 6:31am I suggested to my wife that it was only right that she went with him as I was a little under the weather. At 6:32am I went downstairs with Adam. By 8:30am I was beginning to sober up and the hangover began to kick in. By this time my wife and daughter had come downstairs to join us at which point, thinking I was being rather sensible, I announced that it would be irresponsible of me to drive Adam to football practice give that I was ill. This meant that he had to miss out and would have to watch his sister's ballet lesson instead. We then had to visit the Apple AppStore to spend some of my money.
By 11:00am the wife and kids had left for dance class so I decided that I wouldn't waste my day and would run to Brantingham Park to pick up my car.
After 200 yards I decided that I would walk to Brantingham Park to pick up my car.
After 600 yards I decided that my car would be better off where it was and I returned to bed.
By 12:30pm I was up again and the house was empty - I received a text to say that the kids were at a party in Hull so wouldn't be home until late in the afternoon. The sun was shining so I decided to go for a quick ride to blow off the cobwebs. Recognising that I'd not had ideal preparation I decided that a quick 20 miler would do the job. I stuck on a cheap pair of cycling shorts and hit the road. 15 miles in and the sun was out and I felt fine. I flew past a pair of cyclists on fancy bikes and thought I was a pro. That filled my head with magical delusions of ability which sadly wasn't present elsewhere within my body. Unfazed, I pressed on and changed course. Instead of heading home I decided to hang a left as I entered North Cave and I took a ride through Hotham where I enjoyed an on-bike meal. Now turbo-charged with PhD flapjack I rode out of Hotham and crossed the road to explore South Newbald. Turning right, I made my way up Trundlegate whilst choking on stray oats from my recent feast. By the time I'd reached the top I'd lost my ability to see straight and things went a little blurry for a time but I felt the need to ride through this and I carried on regardless eventually clocking up over 50 miles. Remember I had a pair of cheap shorts on - it was only going to be a short ride after all.
I got home and felt great. I then felt the wrath of the wife for coming in late the night before without ringing and for not leaving a note to say where I'd gone on my bike! City had won at Ipswich - 3 more valuable points in the chase for promotion so the ticking off didn't bother me. The following day I decided to treat the family to a lovely day out in the Lakes. Again, I felt fine and as the brownie points began to roll in I kept up the good work and offered to treat them to Sunday lunch with all the trimmings. It was on those hard plastic Burger King seats at Scotch Corner services when the trouble began to erupt. Not because the wife had to settle for a Whopper when she wanted fresh Lakeland lamb but because my bum began to throb. Wondering what had actually happened at the rugby club after 8 pints of lager, two glasses of wine and a couple of whiskey chasers I began to fear the worst. I then remembered those cheap shorts with foam padding I'd worn for my 50 mile ride the previous day! The relief was immense… but short lived.
The following morning I awoke and couldn't move, I tried to sit up in bed and felt a severe pain in my rear. I then realised there was quite a bit of swelling. Been a bloke I tried to laugh it off as 'just a flesh wound' and proceeded to prepare for work as normal. Whilst driving to the office the pain was so severe that I was literally in tears. I lasted the whole day thanks to Ibuprofen and got to bed early. The following morning, both the pain and the swelling had increased significantly so I took more Ibuprofen and went to work. I eventually had to admit defeat and returned home mid-morning. The following day I visited the hospital only to be subjected to a rather uncomfortable and surprisingly thorough examination of my backside and nether regions by a female doctor who was shadowed by an attractive young female trainee nurse. She then had to ensure I had full sensitivity in the top half of my legs because the restricted blood flow from such injuries can be dangerous. As it happened, I had full sensitivity in ALL the regions she ran her fingers over. The gentlemen reading this will appreciate the challenge I faced during this part of the assessment. It was confirmed that I had severe bruising to my coccyx and rather nasty and wide spread soft tissue damage around my sit bones affecting the nerves and tendons in that area. All this as a result of poor padding in my shorts and riding too far in them!
By this point I literally could not sit down and when I stood up blood rushed to the affected area and the pain was unbearable. The only thing I could do is lay across my daughters rubber swimming ring. So for three days and three nights I sat on a pink 'Dora The Explorer' rubber ring chewing painkillers. Then, the unthinkable happened, the affected area became so swollen that the skin split. Agony ensued and it was back to hospital. I shuffled in through the doors and as I was in clear distress I was seen straightaway. Explaining this one to the Doc without him sniggering and thinking I was making up a cover story for something a little more sinister was a tricky feat. I didn't mention the rugby club bash.
Once the Doc had finally pulled himself together he prescribed some stronger pain relief, some strange cream, a course of antibiotics and a couple more days on the rubber ring. Two days later and I finally made it back to work. During the assessment at the hospital it was explained that I have unusually wide sit bones for a male which hadn't helped my situation as the saddle had gone where it's not really designed to go. Apparently it's typically females who have wide sit bones (to assist with child birth duties). I explained this to Rich Taylor. The whole office has been told that I have a girl's bottom.
Three weeks on and I'm still not right - we've just over a month left to prepare and I've got an uphill battle to get fit again - I still cant sit in the saddle but I'm getting there. 6 months of training in the pitch dark on my own in freezing conditions and this happens just as I'm nearing a decent level of fitness and the weather is turning - you couldn't make it up!
However, City have made it back to the promised land and I have a new saddle and some extra padded shorts. The rubber ring has been returned to my daughter and I'm determined to get back on the bike soon and make up for lost time.
Lastly, this whole story has encouraged Gosschalks to buy the team shorts - with extra padding - and we're going to put the Gosschalks logo in the only appropriate place. Across the backside.
Sav
NOTE FROM THE TEAM: Sav has ruined his gentleman's area and made you laugh whilst telling you about it. Surely that's worth £20? http://www.justgiving.com/strawberry20